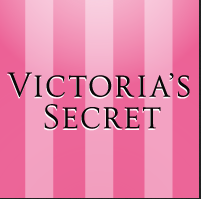 By the Daily Post staff
For the fourth time this week, thieves have hit the Victoria's Secret store in the Stanford Shopping Center in Palo Alto.
At about 4:30 p.m. yesterday (March 15), two women grabbed merchandise and ran outside to a waiting car, a black Nissan Sentra, according to police radio transmissions. The car took Quarry Road to El Camino Real and headed north into Menlo Park. At Roble Avenue, just past Safeway, police stopped the Sentra and arrested two women and a man.
A security officer followed the car and called in its location to police dispatchers.
Palo Alto police didn't return calls last night (March 15) for more information on the heist.
The lingerie store was hit last Friday (March 9), Sunday (March 11) and Monday (March 12).
Last Friday, two women scooped up dozens of sweatshirts and sweatpants, ran outside and jumped into a waiting car. That car headed north into Menlo Park, running a red light on El Camino Real, going almost 75 mph as it passed Sand Hill Road. Once the car crossed into Menlo Park at Cambridge Avenue, it crossed all lanes of traffic and drove over the center median into oncoming traffic.
A Palo Alto police officer who was following the car stopped his pursuit out of concern for public safety and did a U-turn to return to Palo Alto.
At about that time, the getaway car hit another vehicle and flipped over. The Palo Alto officer went back to the accident scene and arrested a man and woman from Oakland.
On Sunday, the store was hit again. Three women in their 20s stole 100 bras worth $6,681.70.
On Monday, there was another heist in which 50 bras worth $1,402.83 were taken. In the thefts on Sunday and Monday, no arrests have been made.