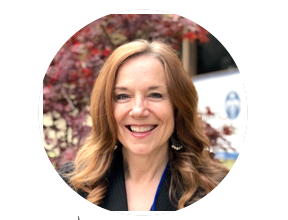 The Palo Alto Unified School District is "applauding students' commitment to be on the forefront of driving social change" by accommodating those who wish to take part in the national walkout planned for this Wednesday (March 14), according to the district superintendent.
Interim Superintendent Karen Hendricks in her Friday message to the community addressed the 17-minute-long walkout scheduled to take place across the country at exactly 10 a.m. Wednesday to voice the need for gun control legislation.
The 17 minutes are meant to symbolize one minute for every student or staff member lost in the shooting on Feb. 14 at Marjory Stoneman Douglas High School in Parkland, Fla., Hendricks said.
Hendricks said that while neither the district nor the schools themselves sanction the demonstrations, the students are permitted to exercise their right to participate.
She said the district has provided guidance to school principals and staffs in order to make sure that students can be heard in an age-appropriate manner.
According to Hendricks, most middle and high school schedules in the district already accommodate the majority of the walkout time.
However, school leaders have worked with each school's student council to collaborate on the demonstration and support their free speech.
Students in grades 6-12 will be allowed to exit their classrooms and congregate in a designated area on campus in order to express their feelings about the Parkland shooting, Hendricks said.
Though there will be no punishment for participation, school officials expect peaceful activity echoing that of Gunn High School's protest before school on Feb. 23.
Students in fifth grade and younger will not be permitted to participate in the walkout since Hendricks said that the district believes "participation in such events may increase the sense of fear and anxiety and would create additional safety concerns in ensuring sufficient supervision."
Parents with children in any grade of a school in the district can remove them from school for the designated 17 minutes or any other portion of the day if they contact their child's school office to make arrangements in advance, according to the superintendent.
Another walkout is planned for April 20 at 10 a.m. in honor of the 19th anniversary of the Columbine shooting, but details about that event will be sent out in a future message from the superintendent, she said.
"Details about the event vary across social media from a full-day absence to signing children out (or having students walk out)," Hendricks said in the statement.
The school district will bring a resolution to Tuesday's routine board meeting demanding that state and federal representatives reinstate an assault weapon ban and adopt stricter controls governing sales, transfers, possession, manufacturing and distributions of all firearms, dangerous weapons and ammunition.
"Those stricter controls include not only comprehensive and thorough background checks of all purchases of firearms… but also an outright ban on semi-automatic firearms, high-capacity magazines, armor-piercing ammunition, bump stocks and any other equipment," Hendricks states in her proposed resolution.
Hendricks backs her resolution up with statistics about mass shootings, including the fact that there have been nearly 300 shootings in school communities since 2013.
"It is our hope that March 14 provides an impactful opportunity for us to come together as a community to address the urgent and prevalent
needs related to the safety of our youth," Hendricks said in her Friday message.
— Bay City News