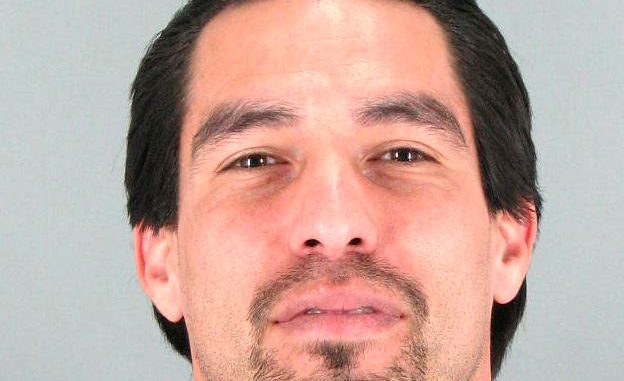 San Mateo County District Attorney Steve Wagstaffe said today (March 8) that his investigation into a fatal officer-involved shooting in Redwood City in December found no violations of California criminal statutes by the law enforcement officers who shot at the suspect.
In a statement, Wagstaffe said he concluded that the use of lethal force by seven police officers and a sheriff's deputy during a confrontation with 31-year-old Marco Antonio Carlos on Dec. 30 was a legal response to Carlos' conduct.
The confrontation began at 2:25 p.m. when officers responded to reports of a man with a gun pacing back and forth in front of a Wells Fargo ATM at 1900 Broadway.
Officers arrived at the scene and found Carlos, a transient, outside the bank and armed with a .45-caliber semi-automatic firearm in one hand and a cigarette in the other. Carlos was familiar to them from previous encounters, according to Wagstaffe.
Officers set up a perimeter to protect bystanders and keep Carlos from leaving the area. For the next 10 minutes, officers tried to de-escalate the situation by talking to Carlos and tried to get him to surrender peacefully.
According to Wagstaffe, Carlos ignored officers' commands to drop his weapon. He then pointed his gun toward an officer and fired.
Seven officers and a deputy immediately fired back, discharging 25 rounds in three seconds, causing Carlos to instantly fall to the ground. Officers immediately administered first aid to Carlos, who was pronounced dead at the scene.
In a letter Wednesday to Redwood City police Chief Dan Mulholland and San Mateo County Sheriff Carlos Bolanos, Wagstaffe said his investigation concluded that the officers exercised their police powers in a lawful manner.
"Confronted by a subject who was armed and shooting, public safety required responding officers to use deadly force to protect themselves and others in the immediate vicinity," Wagstaffe said in the letter.
"These officers are to be commended on their preparation for crises such as this one, as well as for their professionalism under such stressful circumstances," Wagstaffe said.
Reports and videos used in the investigation are available for public inspection and can be reviewed by contacting Senior Inspector Richard Maher of the District Attorney's Office's Bureau of Investigations at (650) 363-4858.
— Bay City News