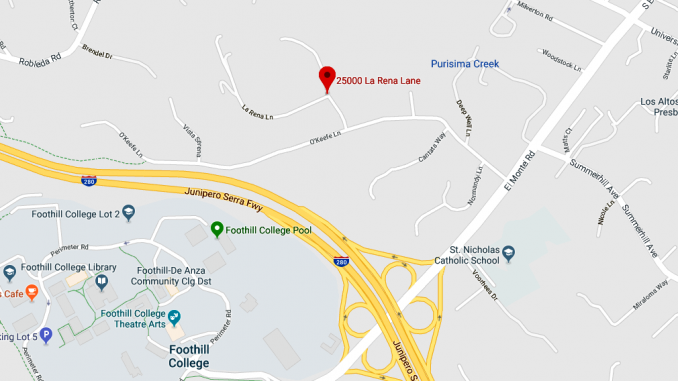 A firefighter was injured in a house fire Saturday afternoon in Los Altos Hills that caused more than $1 million of damage, Santa Clara County Fire Department officials said.
The fire was reported at 12:59 p.m. in the 25000 block of La Rena Lane where crews arrived to find smoke and flames coming from the roof of a roughly 2,000-square-foot home. Firefighters called for a second alarm and had the fire under control at 1:27 p.m.
The two occupants of the home were able to get out before firefighters arrived, but will have to live elsewhere for a while, fire officials said.
A firefighter suffered injuries not considered life-threatening because of a fall off a roof. The firefighter was taken to a hospital.
Fire officials said the fire is under investigation but is not considered suspicious.
— Bay City News