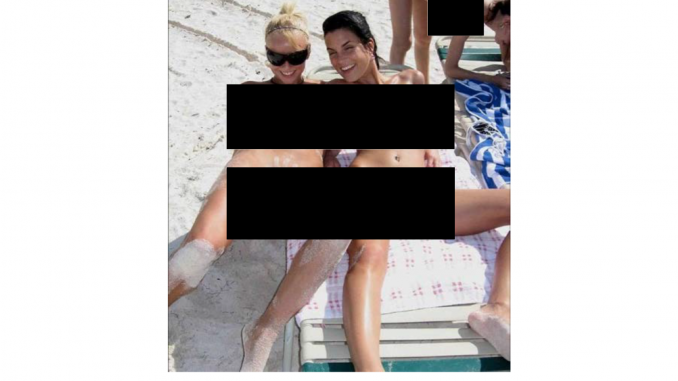 BY EMILY MIBACH
Daily Post Staff Writer
An investigation has found that San Mateo County Harbor Commissioner Tom Mattusch sent an email containing pornographic images to fellow commissioner Sabrina Brennan, but it happened four years ago — before Mattusch was an elected official.
Therefore, Brennan's complaint that she was sexually harassed by a fellow board member was determined to be null, according to an investigation by an outside attorney, Mary Topliff.
Topliff's investigation determined that Mattusch sent the email to Brennan and 40 others in June 2014, five months before he was elected to the board in November 2014.
Brennan, who is a lesbian, also complained that Mattusch behaved inappropriately when he invited her in May 2014 to Tanzania for a safari trip, where neither of their wives would be present.
Brennan said she was "surprised" by the invitation. Mattusch denied inviting Brennan due to any romantic or sexual interest in her. Again, this alleged incident happened before he was on the board.
Brennan helped Mattusch with campaign
Despite these claims, Brennan helped Mattusch with his campaign, according to Topliff.
"I find it significant that Brennan continued to work on or otherwise support Mattusch's campaign for the next six months. It does not appear that she was under any obligation to do so," Topliff wrote.
Brennan told Topliff that she had supported Mattusch in his bid for harbor commissioner because "he was not as bad as the board that was in place at that time."
Brennan also cited a number of actions by Mattusch that she felt constituted retribution. But because they allegedly occurred only when Mattusch and Brennan were together without witnesses, none of those allegations could be verified, Topliff said.
Topliff said in her report that the two incidents that she could verify — Mattusch's invitation to Tanzania and the pornographic images — were "isolated events."
Probe cost taxpayers at least $25,000
Topliff's investigation cost the district at least $25,000, said Harbor Board President Virginia Chang Kiraly.
General Manager Steve McGrath said yesterday that the district was working on compiling a summary of the costs of the investigation. The board unanimously voted on Wednesday to make the summary of the investigation's costs public information, as well as the report in whole.