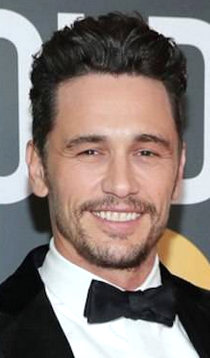 "The Disaster Artist" star James Franco, who is a Palo Alto High School
grad, was said to be "hiding out" after several women accused him of inappropriate sexual behavior but he plans to appear at an awards show Sunday, according to ET Online.
"James will still attend the (Screen Actors Guild Awards) because there is no reason not to," a source told ET. "He will carry on supporting the cause and moving forward."
Earlier this month former student actresses described negative on-set experiences with the actor while being directed by him. Sarah Tither-Kaplan said in a nude orgy scene three years ago, he removed plastic guards covering the actresses' private parts while simulating sex.
Two women say Franco became angry shooting a strip club scene when no actresses would go topless.
Actress Violet Paley, who said she had a consensual relationship with Franco, also claimed he once tried to force her to perform an intimate act on him. Franco, who has denied the allegations, skipped the Critics Choice Awards Jan. 11 though he won an award for best actor in a comedy for "The Disaster Artist."
"James is in distress (because) this has been incredibly difficult to deal with and navigate, not because he feels guilty," the source told ET.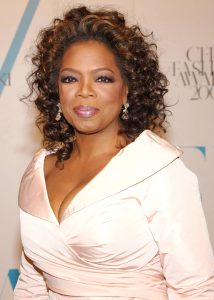 Could Oprah beat Trump?
Most Democrats don't think Oprah Winfrey should run for president, but polls show she could beat President Trump in 2020, according to Politico.
Many people started calling for the media mogul and former talk show host to run for president after she gave a rousing speech Jan. 7 at the Golden Globes that touched on her humble upbringing, civil rights heroes and sexual harassment.
A Politico Morning Consult poll shows Democratic voters would choose her over many possible candidates except former Vice President Joe Biden and Sen. Bernie Sanders, I-Vt..
The poll said 77% of Democrats have a favorable opinion of Oprah but only 38% say she should seek the presidency. Despite that view, Winfrey currently holds a 40% to 38% edge over Trump, according to the poll.
Ann Curry 'Not surprised' about Lauer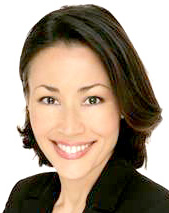 Former "Today" co-anchor Ann Curry said there was a "climate of verbal harassment" on the show and she was "not surprised" by the sexual harassment allegations that led to Matt Lauer's ouster.
Curry, who was pushed off "Today" in 2012, made the comments during an interview with "CBS This Morning."
Anchor Norah O'Donnell asked her about the #MeToo movement and Curry said it was "overdue." She said women are "not valued as much as men" in the workplace and some men are abusing their power.
O'Donnell then asked whether Lauer abused his power at "Today."
"I'm trying not to hurt people," Curry said. "But I can … say that I would be surprised if many women (at "Today") didn't understand there was a climate of verbal harassment that existed. It would be surprising if somebody didn't see that. It was verbal sexual harassment."