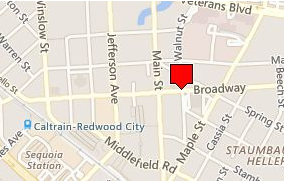 By Bay City News
A man fatally shot by Redwood City police Saturday afternoon outside of a Wells Fargo Bank has been identified by the San Mateo County coroner's office as 31-year-old Marco Antonio Carlos.
Police responding to reports of a man with a gun pacing back and forth in front of an ATM at 1900 Broadway at 2:25 p.m. found Carlos, a transient, and recognized him from previous encounters.
They set up a perimeter to protect bystanders and keep Carlos from leaving the scene, then tried to de-escalate the situation in an attempt to have him surrender peacefully.
Carlos allegedly ignored commands to disarm himself and kept pacing back and forth with his finger on the trigger.
Officers attempted to deploy less-lethal weapons, but Carlos allegedly opened fire in their direction. They returned fire and Carlos died shortly afterward, according to police.
The officers involved are on paid administrative leave, and the case is under investigation by the San Mateo County District Attorney's Office.