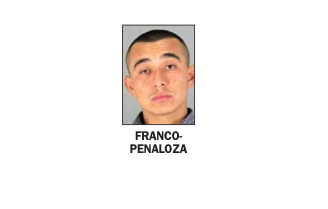 By the Daily Post staff
Menlo Park police said yesterday (Dec. 7) they have issued an $11 million arrest warrant for the man suspected of shooting and nearly killing a transient over drugs on Thanksgiving eve.
Dagoberto Franco-Penaloza, who also goes by Gustavo Torres, is suspected of shooting a 29-year-old resident of the homeless encampment located in the marsh area southwest of the Dumbarton Bridge on Nov. 22.
Police were called to the marsh area on Nov. 22 at 5:15 p.m. and found the victim with gunshots to his legs, arms and torso. The victim remains hospitalized in stable condition.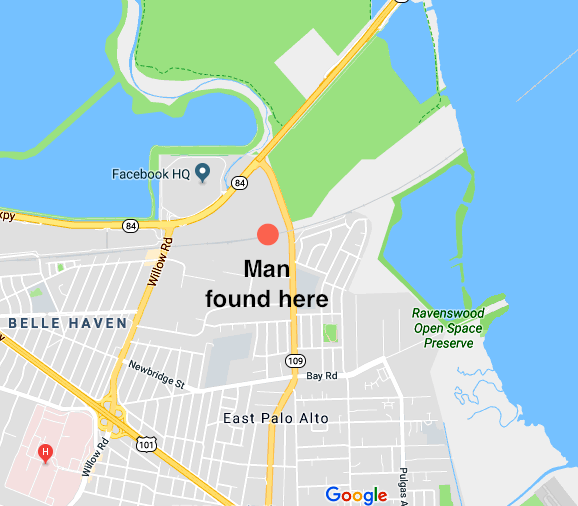 Franco-Penaloza, 24, has ties to East Palo Alto and Menlo Park and is to be considered armed and dangerous, according to police Detective Steven Knopp.
If he is arrested, his bail will be $11 million.
Both the victim and Franco-Penaloza lived at the homeless encampment and had been smoking meth together before getting into an argument, Chief Robert Jonsen said in an email on Nov. 24 to City Council.
This is not the first time there has been trouble at the area near the homeless encampment, referred to as the Kavanaugh Tract. Last year there were three fires in the area, including one on March 28, 2016, that burned about 13 acres.
The council recently approved an agreement with Facebook to fund six new officers to the tune of $11.25 million over five years to patrol the city's east side, including the Kavanaugh Tract.
The Menlo Park Police Department is asking anyone who might know the whereabouts of Franco-Penaloza or who witnessed this incident, to call the department at (650) 330-6300.