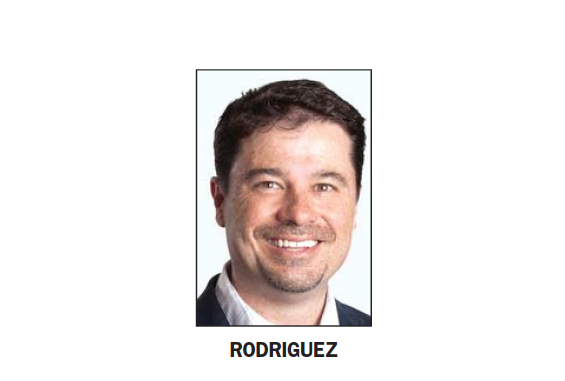 BY EMILY MIBACH
Daily Post Staff Writer
The candidate who has raised the most money in the San Mateo City Council election, Eric Rodriguez, is under investigation by the state for violating a city ordinance that prohibits him from taking more than $1,000 from any one company.
According to an anonymous complaint filed with the Fair Political Practices Commission, or FPPC, Rodriguez' campaign accepted donations from three businesses that are all located at the same address in San Mateo.
Rodriguez has raised $72,921 as of Oct. 12, a good $25,000 more than the next highest fundraiser in the race, incumbent Joe Goethals. Much of Rodriguez's support has come from the California Apartment Association and the National Association of Realtors.
A campaign contribution report filed by Rodriguez' campaign on Sept. 15 shows that on Sept. 14 three businesses located at 1206 W. Hillsdale Blvd., Suite A, each donated $1,000 to his campaign.
San Mateo city code says that companies and organizations are not to contribute more than $1,000 to a candidate's campaign. If that does happen, the candidate or their committee are able to return the funds within 72 hours, according to the city code.
If all three businesses, listed on the finance sheet as C&P Associates, CLC Associates and Carstens Realty are in fact one and the same, it may be up to City Attorney Shawn Mason to decide how to proceed. Mason said yesterday he had not seen the complaint and would have to look at it to determine whether there is an issue.
However, Phillip Ung, legislative and external affairs director for the FPPC, confirmed yesterday (Oct. 27) that his agency is investigating the complaint, saying that the agency only opens investigations if it suspects a state law has been violated. Ung could not comment on which state law may have been violated.
Rodriguez said in an email to the Post yesterday that: "I have every confidence that my campaign has fully complied with FPPC regulations and have yet to be notified that the agency has verified this anonymous complaint."
The complaint also accused Rodriguez of a conflict of interest in his role as a Planning Commissioner. The complaint said he voted on a proposed project before the Planning Commission on Aug. 8, Sept. 26 and Oct. 10 that was designed by an architect who donated to his council campaign. The project was a four-story, 10-condominium project at 4 West Santa Inez, according to commission agendas. At the Oct. 10 meeting, the commission denied the project's application, according to the vote tally from the meeting.
Rodriguez is one of seven candidates running for three seats on the San Mateo City Council in the Nov. 7 election.