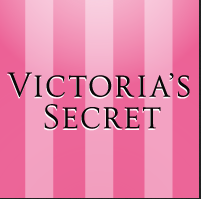 BY ALLISON LEVITSKY
Daily Post Staff Writer
The Victoria's Secret store in Palo Alto has been hit by theft for the second time in five days, with 50 pairs of yoga pants and athletic tights worth about $2,500 vanishing, police said yesterday (Oct. 25).
Sometime in the half-hour window before 7:27 p.m. Tuesday (Oct. 24), 30 pairs of yoga pants and 20 pairs of Knockout by Victoria Sport tights were stolen from the store at Stanford Shopping Center, according to police.
The tights start at $69.50 a pair. Yoga pants at the lingerie chain go for $39.50.
No one saw who stole the pants and the store doesn't yet have access to the security footage, which is released by Victoria's Secret's corporate office.
A similar shoplifting incident was reported at the store on Friday morning.
Between 11:40 a.m. and noon, 10 jackets, 14 pullover sweaters and 10 pairs of pants in the store's PINK line, targeted at college-aged women, vanished from the store.
The items were worth $1,898. None of the employees noticed who took the items, police said.