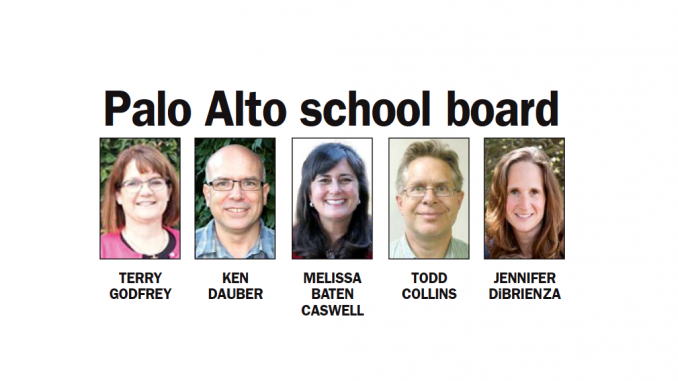 BY ALLISON LEVITSKY
Daily Post Staff Writer
Following his sudden resignation, Palo Alto school Superintendent Max McGee will receive six months of his $306,918 annual salary, or $153,459, and health benefits through the end of the year, according to his resignation agreement with the district.
McGee will also give up all rights, title and interest in the home that he bought with a $1,458,888 loan from the district. The agreement requires him to move out by Halloween.
McGee's starting salary at the time of his 2014 hire was $295,000.
The resignation agreement also includes a statement indicating that the district will not release any information about McGee or his employment with the district unless required by law or court order.
McGee's resignation was announced Tuesday, just 12 days after two of the five board members — Ken Dauber and Todd Collins — publicly called for McGee's removal.
It wasn't known last night whether any of the remaining three board members — board President Terry Godfrey, Melissa Baten Caswell and Jennifer DiBrienza — had joined Dauber and Collins in their call for McGee to step down.
When asked yesterday if a third board member called for McGee's firing, Godfrey hesitated and said that she was not at liberty to say.
McGee, the board and other district leaders have been under fire since May over the revelation that a Palo Alto High School student was allowed to remain at school after being convicted of sexual assault in juvenile court. The Office for Civil Rights has also investigated the district over its inadequate response to sexual harassment complaints.
Last month, it came out that the district had missed a union contract deadline, triggering a $4.4 million employee raise that was not budgeted for.
Those two events appear to have led to McGee's departure.
McGee had announced on June 29 that he would retire at the end of the current school year in June 2018, but his timing appears to have changed after Collins and Dauber went public with their desire that he step down.