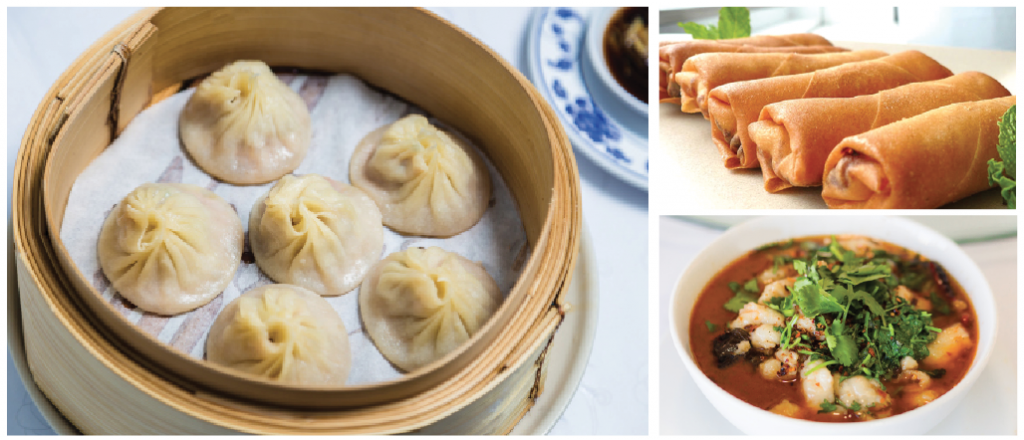 If you're looking for delicious, authentic and affordable Chinese food, you must check out Bamboo Garden in Mountain View.
The popular family-owned restaurant serves up a menu specializing in authentic Shanghai-style cuisine and dishes hailing from the northeastern region of China. Opened in 2010 by owner Kathleen Guo, the restaurant quickly became knowledgeable locals' go-to spot for xiao long bao (aka "XLB"), or Shanghai-style soup dumplings.
Other popular dishes include the tea-smoked duck and the signature rice with pork in an oyster-soy sauce that is served in a section of hollowed-out bamboo.
The Shanghai-style cuisine tends to be lighter and brighter, emphasizing sauteed dishes with light sauces, said Guo. Northeastern style is heartier, as befits a colder region: The cuisine uses more soy sauce, and sauces are stewed longer for stronger flavors.
But you don't have to worry about figuring out the menu. Tell Guo what you like and what you're interested in. She takes pride in giving recommendations to her patrons, and she has a sharp memory for what people order and whether they cleaned their plates. Don't be surprised if you get even more targeted advice on your next visit.
All the sauces and dishes are made fresh in-house, with many of the vegetables coming from a local farm in Gilroy, said Guo.
The atmosphere is simple and unpretentious, but don't let that fool you. The restaurant was listed in the Michelin Guide for the Bay Area in 2013 and 2014. That's a notable recommendation that only a handful of Mountain View restaurants enjoy every year.
"Our chef cooks with his heart, not his hands," said Guo of the restaurant's head chef, Larry Xu.
The restaurant's XLB are so popular that Guo is currently planning to open a separate restaurant devoted to just them. The restaurant, which will be called XLB Kitchen, is slated to open later this year at De Anza and Stevens Creek boulevards in Cupertino.
Bamboo Garden is closed Mondays and open for lunch and dinner every other day of the week. On the weekends they offer a large spread of dim sum dishes, which are all made in-house, said Guo.
Parking is easy and plentiful, which makes Bamboo Garden an ideal spot when you want to easily pick up to-go orders.
For more information about Bamboo Garden, call (650) 967-7334 or just drop by. It's at the corner of Rengstorff Avenue and Central Expressway in Mountain View.