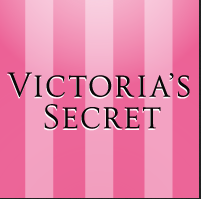 BY EMILY MIBACH
Daily Post Staff Writer
Four people were arrested after they robbed a Victoria's Secret in the Hillsdale Shopping Center in San Mateo while using a Taser and leading police on a car chase, police said.
Three women stole merchandise on Tuesday (Aug. 29) around 3:10 p.m. from the store and when an employee tried to stop them, Antonique Watkins, 18, of Union City, fired her Taser but missed the worker, said Sgt. Amanda Von Glahn.
Watkins, a 15-year-old from Oakland and Diamond Dansby, 18, of Oakland, got into a car driven by Garnel Mays, 20, of Berkeley and sped off, according to Von Glahn.
Officers found the fleeing vehicle within minutes and chased it southbound on U.S. Highway 101 from state Highway 92, police said. The chase ended at the intersection of Middlefield Road and Willow Street in Redwood City after the fleeing vehicle collided with another vehicle, police said. The collision caused only minor damage and no injuries were reported.
All four suspects were taken to jail. Watkins, Mays and Dansby are in jail on $500,000 bail each and are scheduled to be in court today.