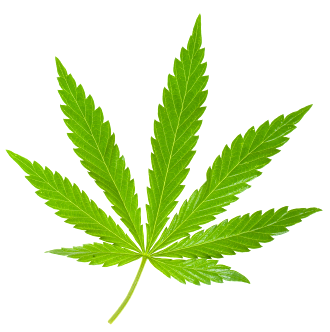 BY ALLISON LEVITSKY
Daily Post Staff Writer
Recreational marijuana was legalized in November with the passage of California Proposition 64, but if Palo Alto's Planning and Transportation Commission has its way, pot shops will not open up in the city anytime soon.
The commission voted unanimously Wednesday night to recommend continuing a 1997 ban on dispensaries and other commercial cannabis-related activity, including growing, testing and manufacturing.
Exception
The exception to the rule, intended to protect those who use cannabis to treat ailments like cancer and chronic pain, would be home deliveries by businesses located outside the city.
The city's ban on personal cultivation of marijuana is set to end in November. The recommended ordinance allows home cultivation along the lines of state law, which allows for up to six plants growing in a locked space that can't be seen by the public.
An outdoor backyard grow operation would be allowable under this rule, as long as the cultivator's backyard gates locked and the plants couldn't be seen from the sidewalk. If a neighbor could see them from another backyard, that would be allowable, the commission decided.
Another idea rejected
Commissioners shot down a proposed requirement to grow the plants in a separate structure.
Commissioner Doria Summa said requiring an external structure for grow operations seemed "a little bit silly and I don't see it as improving anything for anybody, really."
Who would enforce violations of the city's cannabis laws remains to be seen. Under state law, enforcement would be relegated to local agencies, which could mean police or city code enforcement, according to Tim Shimizu, deputy city attorney.
The city may also decide to impose an excise tax on cannabis deliveries, Shimizu said.
A 'gateway drug'
Rita Burrell, a nurse, spoke in favor of continuing the pot shop ban, citing marijuana's reputation as a "gateway drug."
"A client told me about a friend of her 18-year-old son that was able to get a medical marijuana card on Facebook for $10, and now is happily supplying all of his friends with marijuana," Burrell said. "If people have to stop and think and maybe drive to Redwood City or San Jose, or get it in the mail, then maybe that will stop some impulsive behavior of trying the drug right now."
Study suggested
Commissioner Eric Rosenblum said he wanted to see a study of how Palo Altans voted on Prop. 64 and on the impact of dispensaries on other California cities.
"I don't think we want to neglect our duty and just let the doors fly open without having studied this," Rosenblum said. "I am a little troubled that in 20 years, knowing this is coming, we haven't studied this."
Commissioner Ed Lauing agreed. "I don't know how easy it is to get a medical marijuana card. It sounds pretty easy," Lauing said. "It's the Wild West, so let's just kind of figure out what's going on."