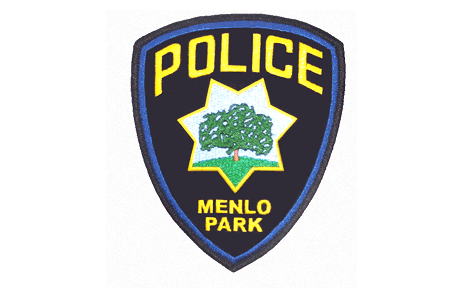 BY EMILY MIBACH
Daily Post Staff Writer
A man with multiple health issues has been forced to live in his car for almost a year after he was evicted by Menlo Park police from the granny unit he was renting and is suing the city because of the police's actions.
Tim Chamberlin contends Menlo Park police erred by getting involved in a civil matter between the owners of the home.
The lawsuit, which claims the actions of the police forced Chamberlin into homelessness, contains quotes from police officers that were obtained from the body cameras Menlo Park cops now wear, according to the plaintiff's lawyers.
Chamberlin, 55, who has insulin-dependent diabetes, sleep apnea, a heart condition, severe asthma and other health issues, rented a granny unit from Kamran Kashanian.
Kashanian's wife, Alyssa Lugmao, had a restraining order against Kashanian and was staying in the home where Chamberlin had leased a one-bedroom apartment. Though Kashanian could not live at the home at 1359 Windemere Ave. due to the restraining order, he could still rent out the apartment, according to a lawsuit filed in federal court on Monday.
Upon arriving at the granny unit on Sept. 11, 2016, to move in, Chamberlin noticed red stickers on the door that police had posted telling Kashanian to stay away, so he went to the police substation to ask if he was allowed to live in the unit.
Officer Matthew Castillo told Chamberlin that Kashanian could not enter the unit because Lugmao's restraining order was against her husband, but the order didn't prohibit Chamberlin from living there, according to the lawsuit. Castillo allegedly told Chamberlin he would let the other officers know of Chamberlin's situation.
Trespassing complaint
After being gone for eight days, Lugmao returned to the home, and after a brief encounter with Chamberlin, Lugmao went to police to report he was trespassing, according to the suit.



Officer Ronald Venzon contacted Chamberlin and told him the rental agreement was "null and void" because of the restraining order, and said he would look into the issue further to see if the restraining order gave Lugmao control over the granny unit.
Chamberlin told Venzon that if Lugmao had an issue with him being there "that was a matter for the civil courts and not the police," the suit claims.
Officer Venzon followed up with Lugmao, who showed him paragraph 14 in the restraining order, which Lugmao allegedly said gives her full custody and control of the property. However, according to Chamberlin's lawsuit, if Venzon had read the entire restraining order, he would have seen paragraph 16 which says that Kashanian was able to rent the granny unit, which was some- thing he had done in the past.
Officer Venzon and Lugmao agreed that Chamberlin could stay in the unit until noon the next day in order to collect his things before being arrested for trespassing.
Lugmao filled out a citizens arrest form and asked Venzon to arrest Chamberlin for trespassing and to tow his cars.
Lease didn't matter
Chamberlin maintained that because of his lease, he was not trespassing, but he was still arrested.
Lugmao and Sgt. Christopher Adair then took the keys to Chamberlin's cars and the granny unit, and then searched them without a warrant, the suit said. Sgt. Adair later gave Lugmao the key to the unit, and Lugmao asked if she could "trash" Chamberlin's belongings, the suit said. Adair told Lugmao it is against the law to throw away someone's belongings and she should seek legal advice, according to the lawsuit.
"When he was medically stabilized, at approximately 5 a.m. the next morning, the hospital released him. He had no home to return to. He was locked out of his home, separated from all his life preserving medications and personal items," the lawsuit said.
Valuables left in apartment
Chamberlin's wallet with over $3,000 in cash, his medications and his computers, which had the software he uses for work, were still in the granny unit from which he had been evicted.
A few days after being released from the hospital, Chamberlin complained to a sergeant that his cars and belongings were taken from him. According to the suit, the sergeant offered to waive a $170 fee and Chamberlin paid an additional $420 to get his cars back — one of which he drives for Uber to make ends meet.
Chamberlin was later reimbursed by the department "in acknowledgement of the illegal towing of his vehicles," the suit said. Chamberlin began living in his car, and sometime between Sept. 22 and Oct. 1, was beaten up and left unconscious by an unknown person, according to court documents.
A new lease
On Oct. 1, Lugmao's restraining order expired, so Kashanian and Chamberlin entered into a new lease the next day. After Chamberlin returned to the granny unit on Oct. 2, several police cars arrived, as Lugmao had seen Chamberlin and Kashanian unlock the granny unit on a security camera while she was away from the home, the suit said.
Lugmao contended that she had an active restraining order against Kashanian, but she only had a pending application to renew the expired order, according to court documents. 'Show it to the court' According to court documents, Officer James Luevano told Chamberlin, "You don't have the right to be here, you're trespassing," to which Chamberlin told him he has a new lease.
Officer Luevano told Chamberlin "you can show it to the court," the lawsuit claims. Officer Nicholas Douglas looked at Lugmao's restraining order and noticed it had expired and told officers since the new restraining order had not been served, the dispute between Chamberlin and Lugmao appeared to be a civil matter.
Lugmao opted to place Chamberlin under a citizen's arrest and, according to the lawsuit, Officer Douglas told Chamberlin, "You're not free to go. You're squatting. You were arrested before. Sit in the car. … You're not under arrest. You're being detained."
Another hospitalization
Similar to what happened to Chamberlin when he was arrested before, his heart began to race and EMTs were called. Chamberlin repeatedly requested access to his medication, but was denied, and told if he did not leave the property right then, he would be arrested, the lawsuit states. Chamberlin was cited with trespassing.
The two trespassing charges were sent to District Attorney Steve Wagstaffe, who said both charges were not pursued by his office due to lack of evidence to convict Chamberlin.
Between Sept. 22 and Oct. 21, Chamberlin attempted to arrange five civil standbys between himself, the police and Lugmao to get his belongings back. Lugmao did not cooperate during any of the supervised encounters, the suit states.
On the fifth attempt, Cmdr. Dave Bertini and Sgt. Sharon Kaufman threatened Lugmao with criminal charges.
The tables turn
Lugmao didn't cooperate and police sent a complaint against her to Wagstaffe's office for possible prosecution. Wagstaffe said his office declined to charge Lugmao, saying evidence against her was insufficient.
Chamberlin and his attorneys — Santa Cruz lawyers Diane Vaillancourt, Elizabeth Caballero and Jonathan Gettleman — claim that because of the Menlo Park Police Department's actions, he is homeless and constantly in precarious health and safety situations.
Nick Flegel, who is representing the city, said that the city had denied Chamberlin's claim earlier this year and had not yet been served with the lawsuit, but was aware of it. Flegel said he has been in contact with Chamberlin's lawyers and plans to respond to the lawsuit once the city is formally served with court papers.
The defendants in the lawsuit are listed as Officer Venzon, Sgt. Adair, Officer Luevano, Officer Baxter, Officer Douglas, Cmdr. Bertini, Alyzza Lugmao, and the city of Menlo Park.